So i've been thinking about Vampire Diaries a lot lately (but this isn't going to be a post about it, don't worry! YET!) But that got me to thinking about side characters. Because I feel like the show does such an amazing job of intertwining different subplots between characters (evident by the fact my favorite plot line is not Elena's, but Caroline's) and as always, my brain is wired to think about books no matter what the subject:
Acute triangles? LOVE TRIANGLES. Cellular Respiration? OH MY GOD [INSERT BOOK HERE] COMES OUT TOMORROW! Black Plague? I WONDER WHAT DYSTOPIAN I'M GOING TO READ NEXT.
I feel like side characters are an important part of any story and if you do it right, you can incorporate them flawlessly into a story and still give them a voice!
sidenote:
not in the way TV shows can, obviously. Unless it's told in Third Person, you can't really have more than one plot line going on and that's alright! But this is something I totally hate:
1. WHEN THE BEST FRIEND DISAPPEARS
Ummm...remember her/him? That kid you've known since you were in diapers that sat next to you in lunchduring Kindergarten and pushed all the bullies that tried to bother you? YEAH THEY ARE STILL ALIVE. I hate hate hate when the Heroine discover her TRUE PATH/LOVE OF HER LIFE and suddenly, it's like they're the only two characters! WHA? No! I understand you can't tell them but dude, don't just pretend your friends don't even exist!
And then the Best Friend tells her something and the Heroine starts complaining and i'm like WELL THEY SHOULD TELL YOU YOU'RE A SUCKY FRIEND.
An example of this that really stood out to me was in The Unbecoming of Mara Dyer by Michelle Hodkin. Jamie. Jamie was Mara's first friend when she moved to her new school and was super sweet and tutored her and was funny and awesome and halfway through the book...WHO'S JAMIE? He just..disappears. You can't just bring in a character and then once he's done serving his purpose, make him disappear!
THIS ISN'T THE MAFIA.
And something I
do
like?
2. WHEN A BEST FRIEND SERVES A PURPOSE IN THE STORY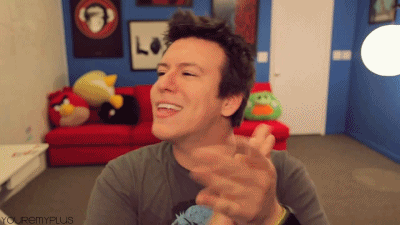 My favorite example of this is Hanna from Delirium by Lauren Oliver. If it wasn't for Hanna, Lena's story wouldn't even exist. Hanna is the one that drags her to the party thing that made Lena meet Alex and sent her on this whirlwind quest of love and awesomeness.
And does Hanna disappear? Nope! Hanna sticks around throughout the entire novel, helping Alex and Lena as well as just being a good best friend and being happy for Lena and her new discoveries of love and such. This is what I want to see more of! Side characters (also like Puck from The Iron Fey Series by Julie Kagawa, Jenna from Hex Hall by Rachel Hawkins, etcc) that have their own back stories and contribute to the story and make me want to be their best friends.
And even if the heroine is being a bad friend, stick by then as much as they can.
Here's another post on Best Friends if you haven't seen it by me:
Best Friends: You're Doing It Wrong.
Happy Reading!