Hey guys! There's going to be no "What I'm Watching" this week because it's all the same stuff! But here's a gif of one of the shows i'm watching anyway!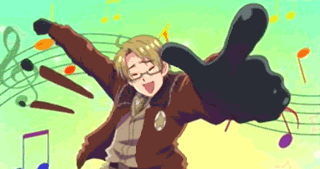 WHAT AM I READING?
I sadly haven't started anything extensively but I started Through To You! Sounds like some crazy no nonsense hacker-style awesome punch of awesome so I'm excited to get it really into it!
BOOK HAULING IT UP:
For Review:
Asunder by Jodi Meadows
Prophecy by Ellen Oh
Echo by Alyson Noel
The Bully Book by Eric Gale
The Lies That Bind by Lisa and Laura Roecker
Midwinter Blood by Marcus Sedgwick

Happy Reading!