Hi everyone! I've fallen in love with doing State of the Unions so this is definitely going to become a regular thing on the site. As for my return from not blogging, i'm loving it! And I'm so glad all of you decided to stick around in my absence, haha. There's going to be some big changes around here soon enough (once my new layout is finished, which will hopefully be some) and some features that will come along with the new look!

WHAT AM I WATCHING?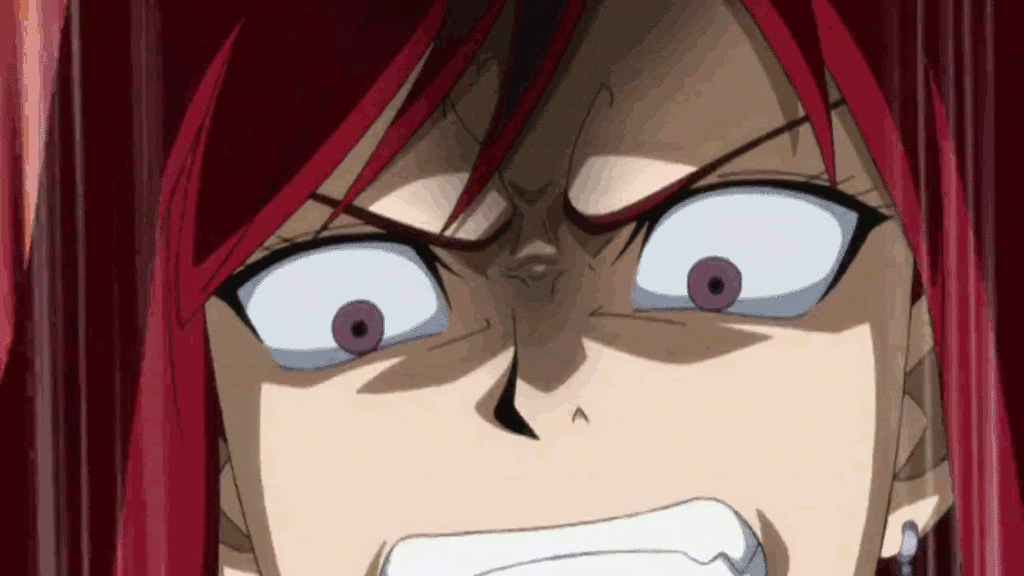 Erza is flawless. Natsu is adorable.
1. Fairy Tail
Guys
. I seriously didn't think I was going to like this show that much but now i'm on episode 51 AND I LOVE EVERYONE. I honesty have so many feelings for the friendship between Gray, Erza, and Natsu that I can't express into coherent sentences. They are undoubtedly loyal to not only themselves but their entire guild and even though they constantly bicker (especially Gray and Natsu), they would sacrifice their lives for each other. I definitely recommend this anime!
This is really the only one I've been watching (and I've been rewatching Hetalia: Axis Powers because I can) but I'm going to be starting D. Gray Man and Duradura!! pretty soon so I'll fill you in next week!
WHAT AM I READING?
I'm going to start reading the Fairy Tail manga as well as continue the Tsubasa Resevoir Chronicles since I haven't read them in forever and a half.

As for real people books, I finished The Diviners as you guys saw! Such a huge book but totally brilliant and I recommend it to everyone who loves good books.

I also just started Vessel by Sarah Beth Durst and I'm really loving it so far. This girl is a ritual sacrifice for a clan where if their god doesn't show up to collect the sacrifice, they will starve and die. And then their God doesn't show up. It's an awesome fantasy with a rich world and I'm enjoying the main character so this'll probably be good! Durst always has awesome books though so I'm not even surprised.
For Review:
The Diviners by Libba Bray
Unremembered by Jessica Brody
Borrowed:
The Immortal Rules by Julie Kagawa
Gifted:
Unravel Me by Tahereh Mafi (if you guys don't know the story: my copy got stolen at my school when I was halfway through it. And
Katie
, because she is awesome, gave me her second copy!)
Happy Reading!